Join the conversation
Keep up to date on news and events
JOIN THE CONVERSATION
'Like Us' on Facebook and keep up to date on news, events and the latest happenings at Fro HQ.
Become involved!
Lille Fro's Cocktail Party & Photo Exhibition
See images from the night.
What a blast. We raised a bunch and had a great night.
Thanks to all who made it such an invredible night, including the amazing committee of very special friends who made it all possible.
Media Release
Photo Exhibition
MEDIA RELEASE | PHOTO EXHIBITION
Photo Exhibition Takes Us To The Top Of The World.
A selection of images will be available for sale online soon.
Thanks to our sponsors!
You are amazing!!
A huge thanks to our sponsors for their INCREDIBLE support on our Chadar expedition.
World's toughest walk to school
Ice River, Zanskar
Help support Lille Fro's Founder Tamara Cannon and Matt Galbally as they walk our children to school along the frozen ice river.
Thanks to all those who have supported the walk. $8,255 has been raised so far.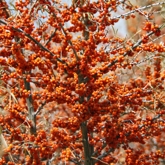 Lille Fro partners with LEHO
Greenhouse development program
Lille Fro is proud to be working alongside the Ladakh Environmental and Health Organisation (LEHO) to design, monitor and implement our community greenhouse program.
We are looking forward to working with LEHO and further developing our program to extend to schools throughout Ladakh.
x Team Fro
Letters to Sponsor Children
Team Fro's postman dispatching letters
Team Fro's Postman will be hand-delivering letters to children in July this year.
The children love to hear from you and enjoy writing back.
We will also be collecting letters to bring home.
To find out details and make sure you don't miss out click here.
A Life Less Ordinary
Ruth Langley Lunch
On 3 June 2011, Lille Fro Founder, Tamara Cannon was invited as guest speaker, along with Marlee Ranacher, at the inaugural Ruth Langley Lunch held at Federation Square in Melbourne.
The topic: "A Life Less Ordinary".
We are overwhelmed by the continued support of the St Catherines' community which raised a staggering $55,000 for LF over lunch. A very big surprise!
We were thrilled to be part of such a fabulous event and wish to thank both Fiona Cester and Lucy Fortey. Two amazing women.
Fro Friends Making a Difference
See what others are doing
Recruit friends, family, school mates, work colleagues. Fundraise. Hold an event. Become involved.
Find out more about ways you can help.
Disaster Strikes LFF's Operations
LF team provides emergency relief
On 6 August the heavy monsoon rains which caused catastrophic flooding in Pakistan headed south over the Karakoram Ranges into Ladakh, the Himalayan region of India where Lille Fro works.
FOLLOW OUR FIRST HAND ACCOUNT OF THE DISASTER
Water Purification System Arrive
Units deployed to disaster area
We have successfully negotiated with Senior Ministers in the Indian Government to fast track the clearance and delivery of highly specialised water filtration units to disaster zones.
Airlifted from Australia, each unit is capable of pumping 10,000 litres of fresh water per day - enough for an entire community.
India's Nomads - A Human Rights Crisis You Have Never Heard Of
National Geographic Feb 2010
"India's nomads are united by a history of poverty and exclusion that continues to this day: arguably the biggest human rights crisis you have never heard of."
John Lancaster, National Geographic, February 2010